Valentine's—or, as I like to call it, "Vegantine's"—Day is just around the corner, with many of us eager to buy special treats for those we love (including ourselves). So, I thought I would compile a list of my favorite vegan-friendly candies for you and your loved ones to try this V-day. Even better, many of these items can be found in your local retail stores like Walmart and Kroger. 
Chocolate
Unfortunately, virtually all mainstream chocolate bars and candies (Milky Way, Reese's, M&M's, etc.) aren't dairy-free. However, there are several great alternatives out there that are easier to come across than you might think.
M&M's Alternative: Choco Nono's
Choco Nono's taste just as good—if not better—than M&M's, and they're free of dairy and other nasties like artificial colors. You can find them on nowheychocolate.com or Amazon. They are also available on the Kroger website and in-store in many locations.
Reese's Alternative: Unreal Dark Chocolate Peanut Butter Cups or No Whey Chocolate Pea Not Butter Cups
You can find these on the Walmart and Kroger websites and at certain in-store locations. They are also sold on Thrive Market and Amazon. Just be careful to check the ingredient list before ordering from this brand, since not all of their products are vegan-friendly.

You can find these on nowheychocolate.com or on Amazon. They are filled with sunflower butter instead of peanut butter, but they're just as delicious. Bonus, they're safe for those with peanut allergies!
MilkyWay or Mars Bar Alternative: No Whey Candy Bar
This vegan-friendly version of a MilkyWay or Mars bar is filled with all the yummy parts of a chocolate bar without the dairy, including vegan nougat and caramel! You can find this on nowheychocolate.com, Amazon, or at Schnuck's Supermarket. 
Hershey Bar Alternative: Trader Joe's Organic Almond Beverage Chocolate Bar or the No Whey Foods Milkless Chocolate Bar
Trader Joe's just recently came out with its very own vegan milk chocolate bar. This is one of the few candies on this list I have yet to try, but if you live near a Trader Joe's, I definitely suggest that anyone and everyone check this out!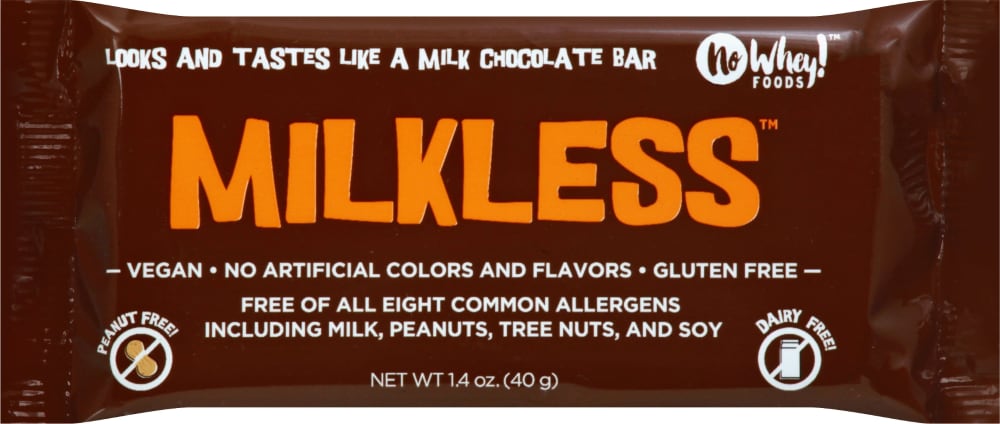 Yes, No Whey Foods really does have it all when it comes to vegan chocolate. You can find this delicious bar on nowheychocolate.com, Amazon, and the Kroger website. They also have a Valentine's Day-themed chocolate bar under the "Valentine's Day" tab on their website with the cutest design ever.
Side note: No Whey Foods also has its own line of truffles just for Valentine's Day, but they are fairly pricey. You can check out all of their Valentine's Day-themed treats here: https://nowheychocolate.com/valentines-day-chocolate/
Non-Chocolate Candies
These are usually easier to come across than vegan-friendly chocolate and can even be found in gas stations and regular supermarkets. However, sometimes it's still difficult to narrow down what's vegan and what isn't, so here's a few of my favorite non-chocolate vegan candies to help you out. 
Cocomels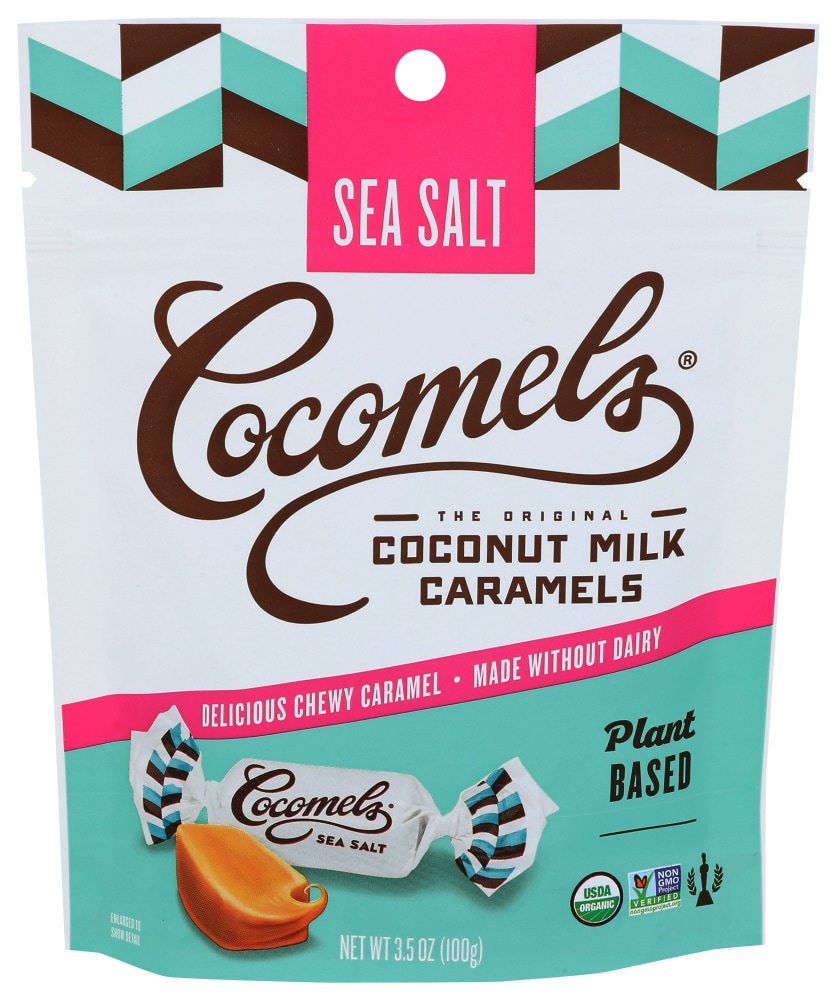 Cocomels are definitely in my top-10 list for vegan candy. They beat all mainstream caramels such as Werther's Originals any day. You can find them on Amazon and Thrive Market, as well as online or in-person from Walmart or Kroger. 
Sour Patch Hearts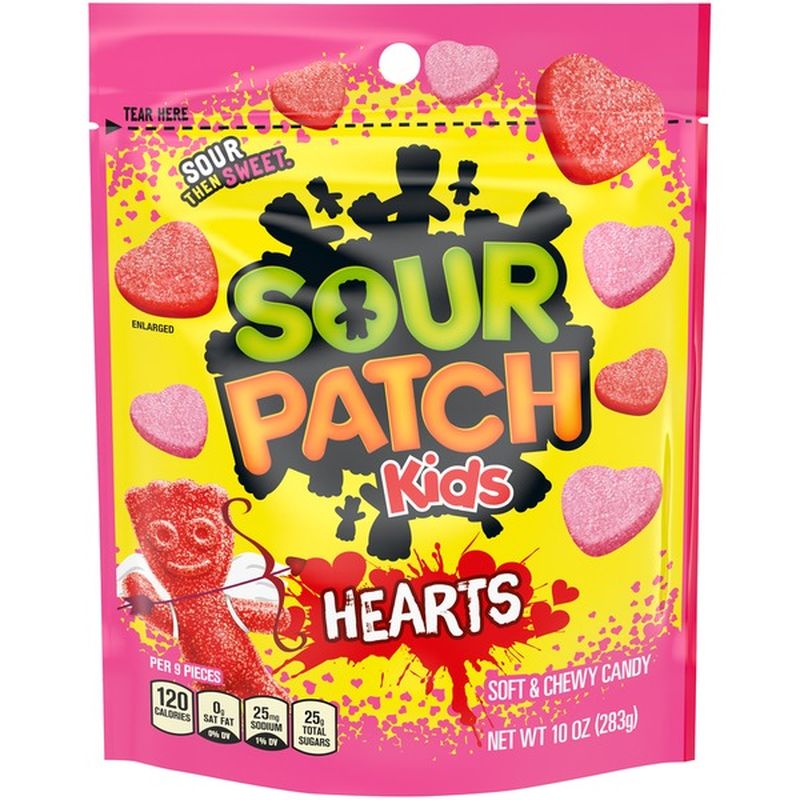 Nope, Sour Patch Kids don't have gelatin in them. That means they are, whether intentionally or not, vegan! You can find these bad boys at Walmart, Target, Amazon… you name it.
Dum-Dums Heart Pops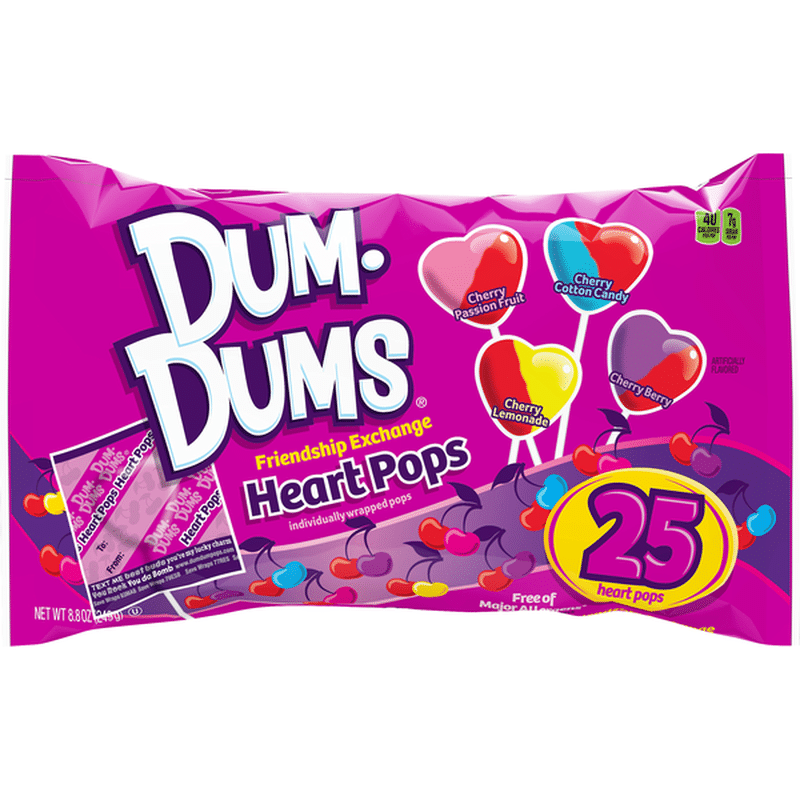 Yep, Dum-Dums are vegan too! You can find these V-day-themed pops at Target and Walmart.
Airheads Valentine's Day Mini Bars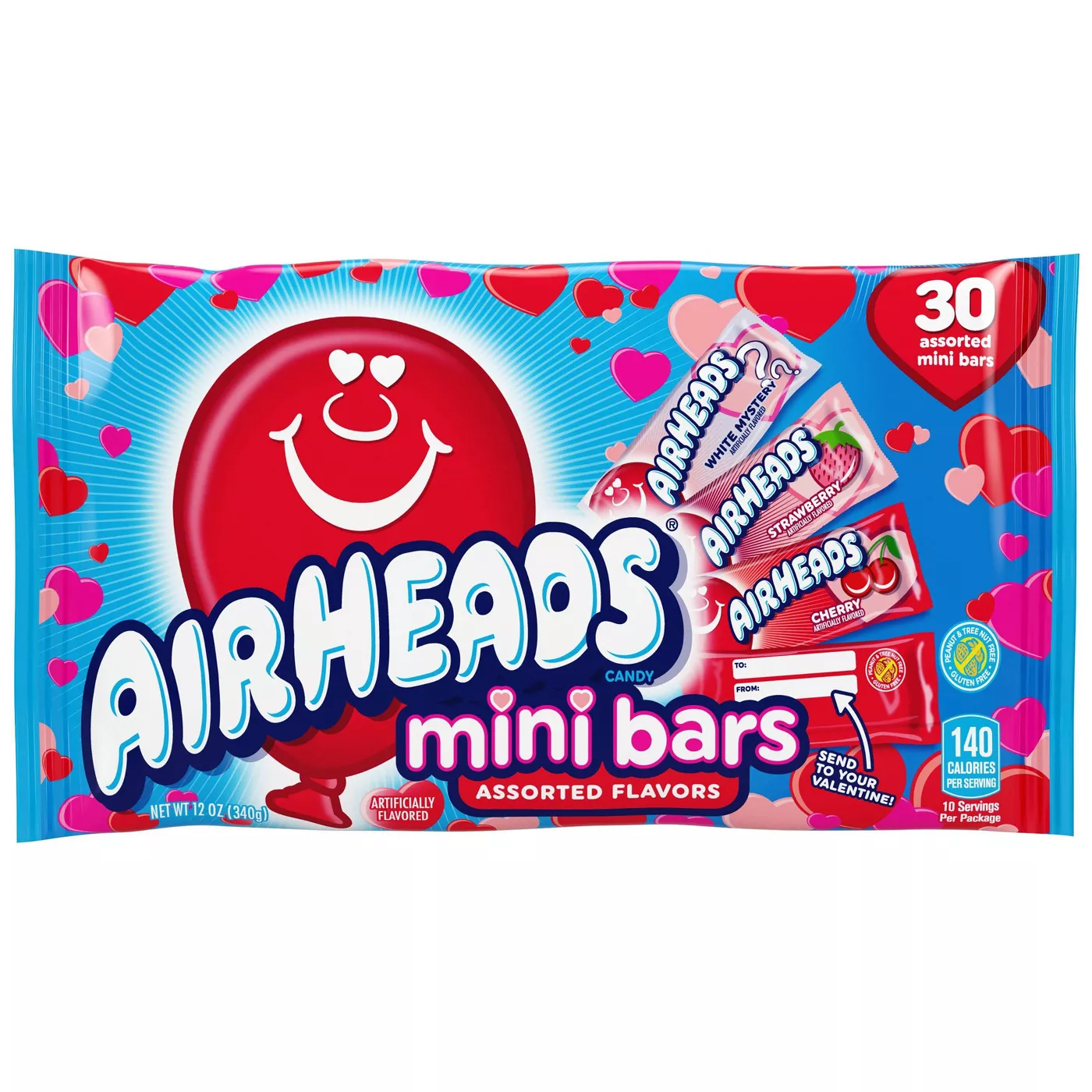 One of my childhood favorites has its very own Valentine's Day treats, which you can find at Target and Walmart. 
Smart Sweets Sweet Fish

Finally, these sweets are absolutely delicious and, unlike Swedish Fish, these contain no carnauba wax. You can find them on the Thrive Market website, Amazon, Walmart, and Target.
I hope this list helps you find the perfect "vegantine's" day treats for yourself and your loved ones. ♥